Blog
---
Our thoughts. Our passion. Our work. We do this, because we love it!
From this page you'll find our:
Official News / Blog posts.
Twitter posts for quick updates.
Instagram posts for fancy gear pics and some.
We prioritize our news to Ko-fi.com and Newsletter. Remember to join in!
We try to keep our blog fresh with updates regarding to our projects, but to be honest: we would much rather spend our very little time to develop and further improve our products.
Check back soon for another post!
Thank you,
– AURA Plugins Team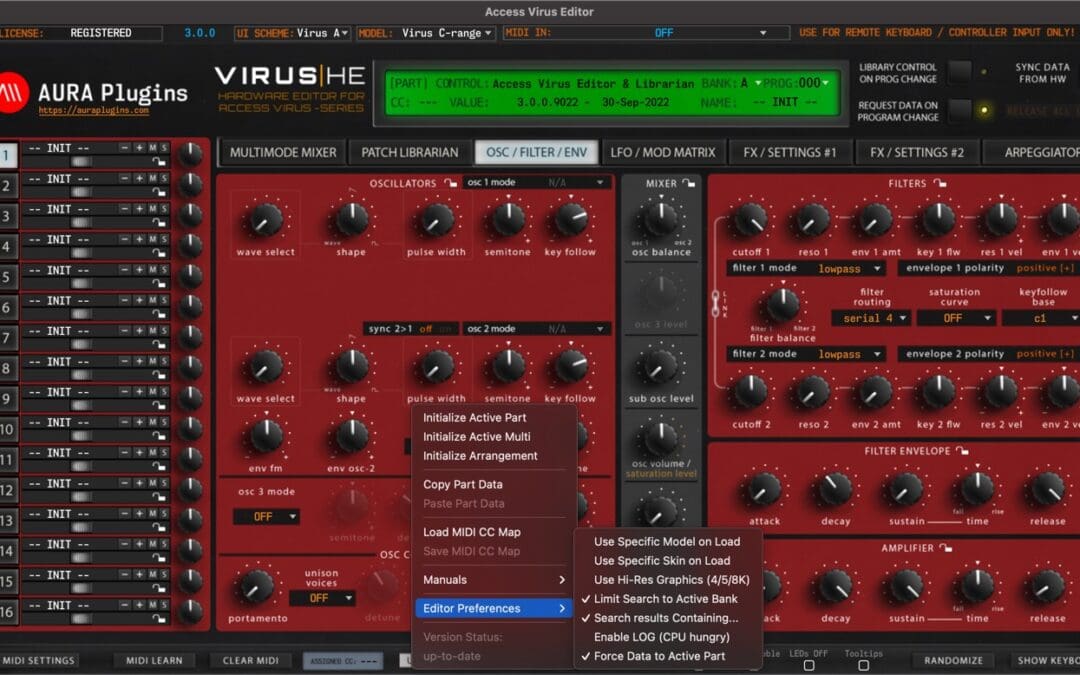 Deep dive into build 9022 new featuresWe added new features to our Access Virus Editor with build 9022 and it is time to take a closer look into these new functions. First, Randomizer has new additions in Advanced MIDI Settings page to set Randomizer target. What this...
read more