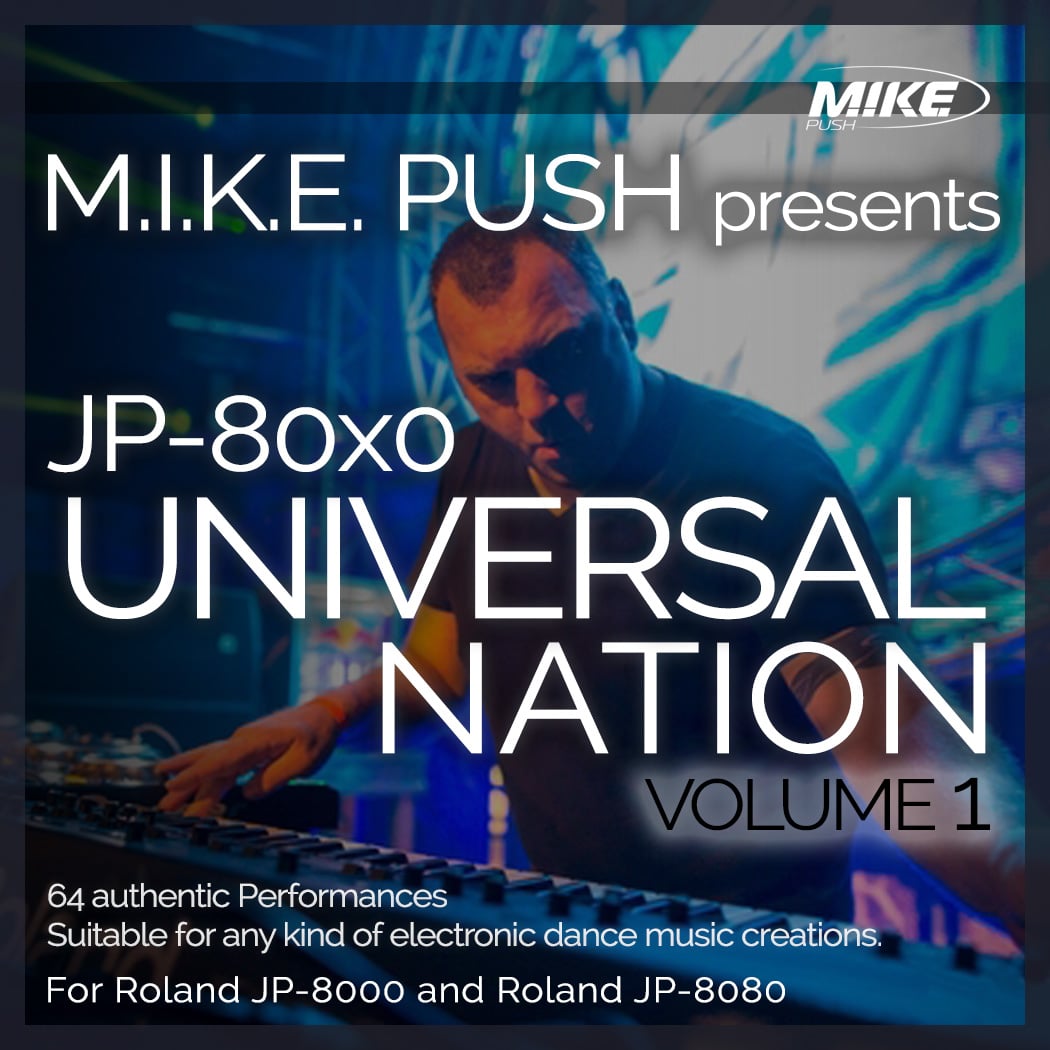 Roland JP-8000 Soundset "Universal Nation" Volume 1
Trance legend M.I.K.E. Push releases his JP-80×0 Universal Nation vol.1 soundset for Roland JP-8000 / JP-8080 users. Authentic presets from many classics to-date.
All prices exclude VAT/Tax. Global customers are exempt.
For EU customers, VAT will be added at checkout or enter a valid VAT number if you have one.
M.I.K.E. Push makes his touchdown with "Universal Nation Soundset vol.1" for Roland JP-8000 / JP-8080. M.I.K.E. Push needs no introduction, he is well established trance producer legend behind many hits! Now he is sharing his JP-8080 Presets with this soundset, which covers his early day releases as well as new sounds as well.
Have a listen on the demo and don't miss this out!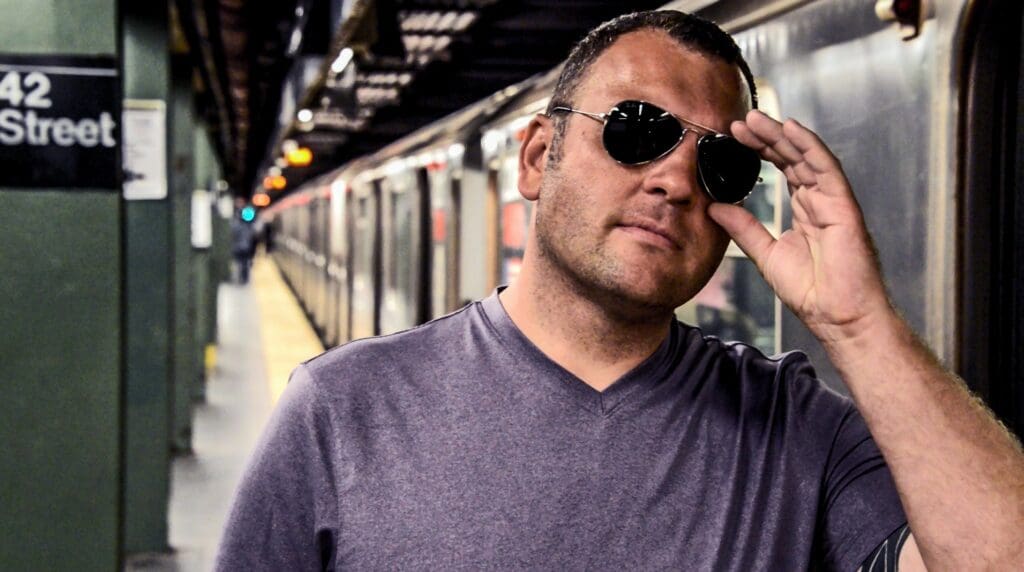 What our Customers think
Let us know what you think...
Only logged in customers who have purchased this product may leave a review. Log in now
Universal Nation Soundset volume 1 Patchlist
Anahera
Beautifull Lead
Palamos Perc
HiddenSunOfVenus
Swirl Bliss
Orchest Drum
Be As One Pad
Bass Funky Pls
Amphetamine
Memory Moog
Reverse Techno
Take One
Atari Boy
Crossing Lead
A.R.P. Of Trance
Bass-Dome
M.I.K.E. Trance
SpaceCraft
Marcel Woods
Sander Van Doorn
Now And Forever
DreamOdyssey Pad
Energizer
Timezone
Tribal Bass
Running Man
ApocalypseNation
Mono Sub
Love Me Too
Pulsating RHYTHM
Gotica Waves
Blackmaster
Morphosis
Coldharbour Bass
Square Nation
Drama Strings
Rise Up
To 3 Or Not To 3
LEAD The Way
I SAW You
Roller Ball
Pryda
Dream Your Dream
SeaGull
Effectual
Mod-My-Wheel
Progressive Bell
2000 And Chord
Trigger Wave
Piccotto Bass
Inspire Mozart
Silver Bath
Plastic Bass
Dark Sweeper
Slip & Slide
Amityville
Bass Funky Saw
X-MODMemoryMoog
Techno Arp
Pad In The Take1
A.R.P. Of Tranc2
Rise or Fall
OdysseyPad Fall
I SawU Supporter
Note!
Take the hassle out of your hardware memory management with AURA Plugins Roland JP-80×0 Editor & Librarian.
Roland JP-80×0 Editor can control your JP-8000 / JP-8080 directly from your DAW.