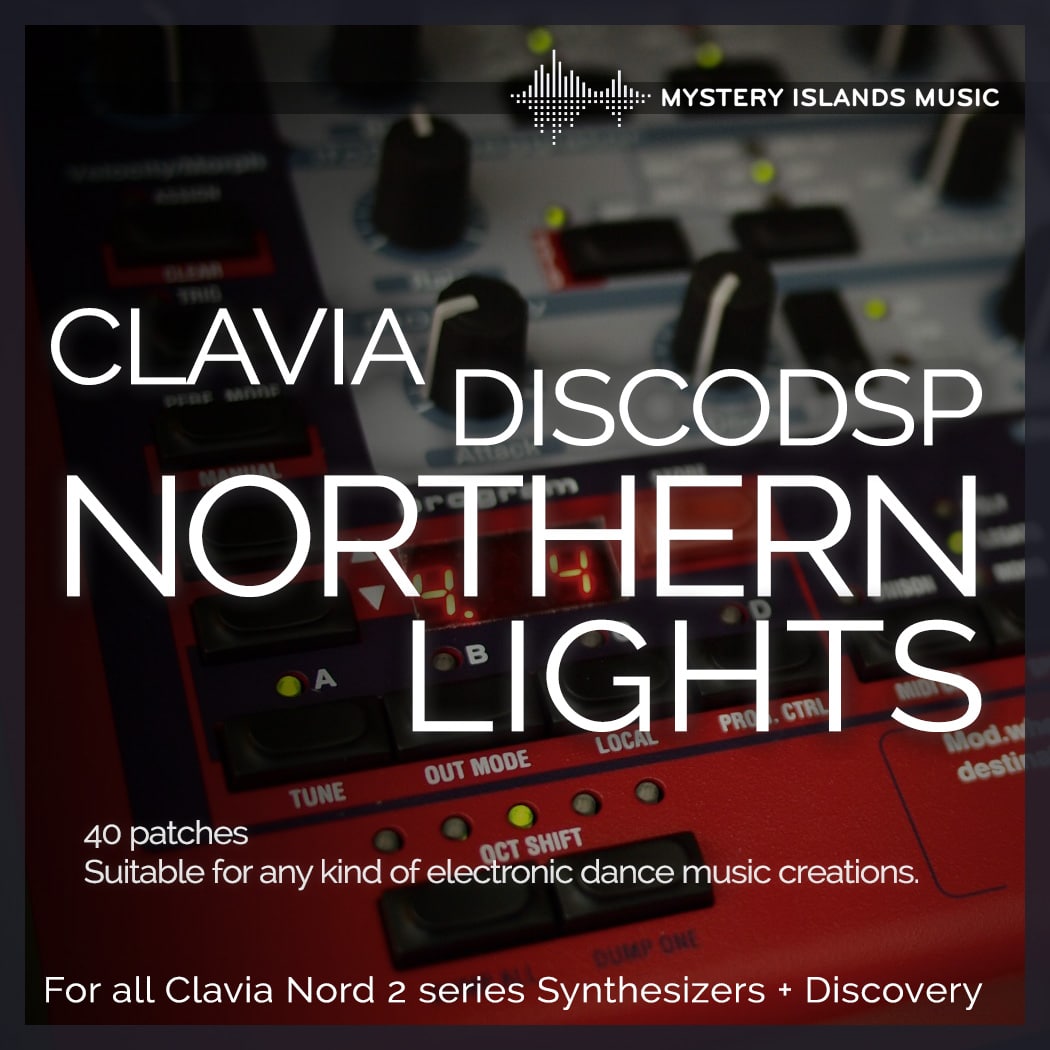 Clavia Nord Soundset "Northern Lights"
Clavia Nord Soundset "Northern Lights" is one of the finest trance music packages for Clavia Nord Lead / Nord Rack series and DiscoDSP Discovery! If you own a Clavia Nord, consider yourself a lucky person since this package is made for you.
All prices exclude VAT/Tax. Global customers are exempt.
For EU customers, VAT will be added at checkout or enter a valid VAT number if you have one.
40 presets from lush Leads to crunchy basses and soft pads to snappy plucks. Northern Lights takes your Nord / Discovery synthesizer to a journey which will thank you eventually. Most of the presets are iconic and most commonly used in the scene and you can clearly tell that! The reason for this bank being so small is simple: There is only 40-user slots in Clavia Nord, so I wasn't able to create more patches. This package is for Clavia Nord 1 / 2 / 2x -series & DiscoDSP Discovery to use any kind of electronic dance music creations.
The package is created with Clavia Nord Rack 2, so it's guaranteed to work on the selected models:
Clavia Nord Lead / Rack -range
Clavia Nord Lead 2 / Rack 2 -range
Clavia Nord Lead 2x / Rack 2x -range
DiscoDSP Discovery MAC & PC
Content:
40 preset patch bank in SysEx format
40 preset patch bank in .fxb format
https://soundcloud.com/mystery-islands/clavia-discodsp-northern
What our Customers think
Let us know what you think...
Only logged in customers who have purchased this product may leave a review. Log in now
Note!
Take the hassle out of your hardware memory management with AURA Plugins Clavia Nord 2 Editor & Librarian.
Clavia Nord 2 Editor can control your Nord 1, 2 and 2X directly from your DAW.